The checkout process should be simple and straightforward for any online store. By reducing the number of steps involved in placing an order, we can reduce cart abandonment and improve conversion rates. Skip the Woocommerce cart page and it will simplifies the checkout process for customers while making it faster and more convenient.
There are multiple ways to skip the cart page and redirect to the WooCommerce direct checkout page. Here is one of the ways to skip the cart page.
Skip the cart page using a Plugin.
Direct checkout, WooCommerce Single page checkout , WooCommerce One page checkout  plugin – This plugin skips the cart page and redirects to the checkout page.
Steps:
Go to the WP Admin Dashboard and navigate to the Plugins tab
Click on the Add new plugin.
Search for Direct checkout and it will show the related plugins. Install and activate the plugin as shown in the below image.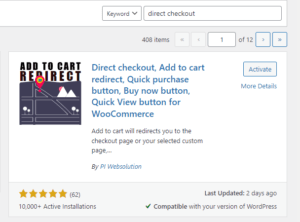 Once the plugin has been activated, you can see the Direct Checkout option under the WooCommerce tab in WP Admin Dashboard.  As shown in the below image under the Basic settings tab in the Direct checkout options. These options Disable the Cart page, Enable single page checkout and also Enable redirect on add to cart.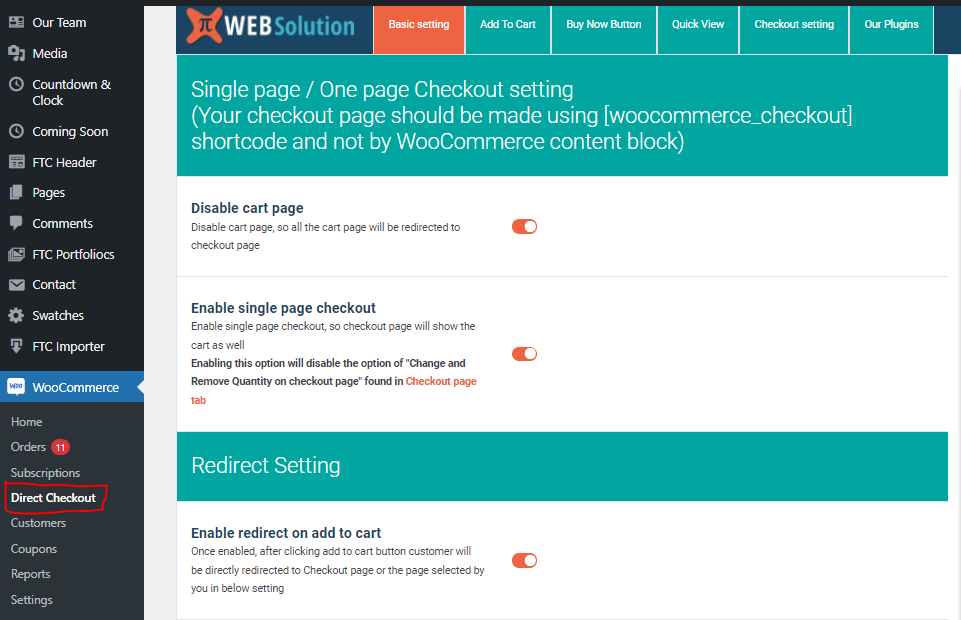 Select the redirect page to checkout as shown below and save the settings.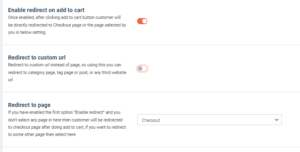 And also, we can change the Add to Cart button text to whatever we want. Navigate to the "Add To Cart" tab and  Enable the Change Add to cart button text.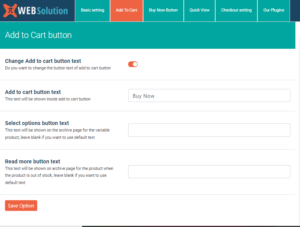 You can edit the button text and save it. Now you can see that button text in place of the Add to Cart button on the product page as shown in the below image.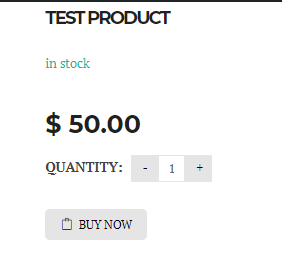 Now, once you click on the "BUY NOW" button, it will redirect user to the directly checkout page.