What is SEO?
SEO stands for "search engine optimization" and is a strategy for improving your site's rankings and making it more efficient. SEO is an important factor for the growth of your online presence by enhancing the technical factors like mobile friendliness, store speed, and usability which play a major role in overall rankings, increase the searchability and visibility of your store, targets increasing free traffic to your woo-commerce store.
What is Woocommerce?
WooCommerce is a customizable, open-source, e-commerce plugin for WordPress. This free plugin helps convert your WordPress website into an e-commerce store. It makes creating and managing an online store simple with several vital features such as inventory and tax management, secure payments, and shipping integration to ease the shopping experience for both customers and sellers.
Why SEO is important for WooCommerce Store?
Woocommerce is SEO-friendly. You can have some add ons, plugins, and techniques to further improve your WooCommerce product SEO. In WordPress, You can start an online store with WooCommerce with various options for SEO-friendly themes – Responsive Mobile friendly, plugins, and other content on your eCommerce store.
Most people purchase any products with a Google Search & Search Engine's traffic goes to the first result using SEO.
Using SEO through higher rank on your store, then greater chance to engage customers and make sales.
Using strong SEO could also reduce your marketing expenses
Improving your WooCommerce store with SEO
Below are some of the techniques that can be employed to improve the position of your WooCommerce stores listing online:
Setup WordPress SEO
There are many plugins for SEO in WordPress such as Jetpack, The SEO Framework, or Yoast SEO. You can add any of them to your dashboard by following below steps:
Got to Dashboard > Left Panel Plugins > Click Add NEW
Go to Search Tab > Search Yoast SEO & then install and activate the Yoast SEO plugin.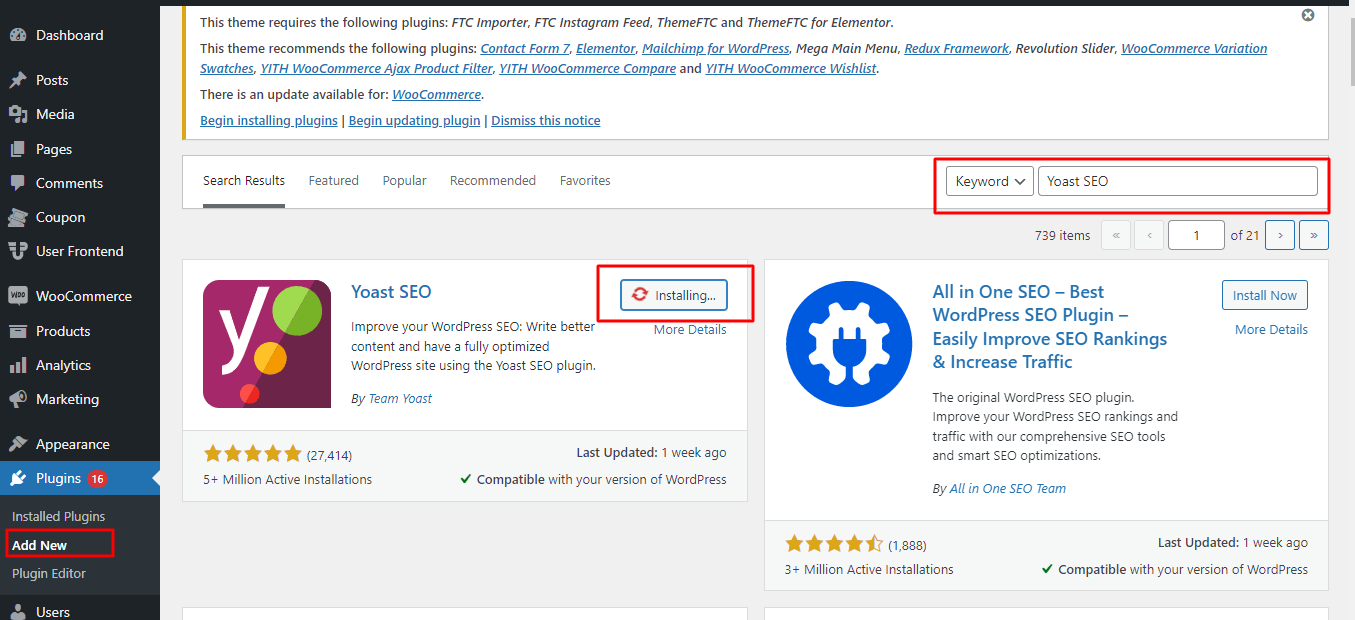 You can download and upload the Yoast SEO Plugin. Click on that https://wordpress.org/plugins/wordpress-seo/
Optimize Your Product SEO and Category Titles
Product Title is important for both – Customers & Search engines.
To optimize Title for SEO, to your product or category page within WordPress., Yoast SEO displays an area below the editor with two sections: Readability and Focus Keyphrase.
Based on the Keywordphase you can add the product title which cannot be more tan 25 words and should be short and effective.
Based on the SEO feature it displays Red, Green & Yellow Colours. If Everything is perfect it should be in Green color.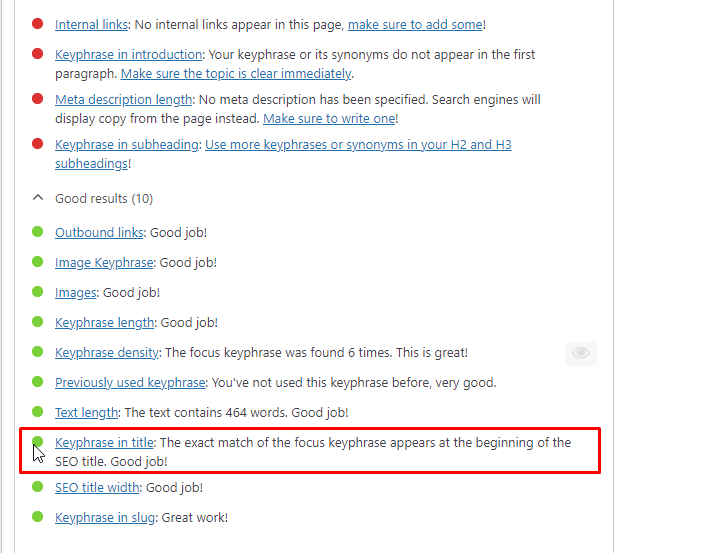 The green signifies accordance with the SEO criteria and the red signifies otherwise. One can try to improve the RED list and try to bring them back to the green zone.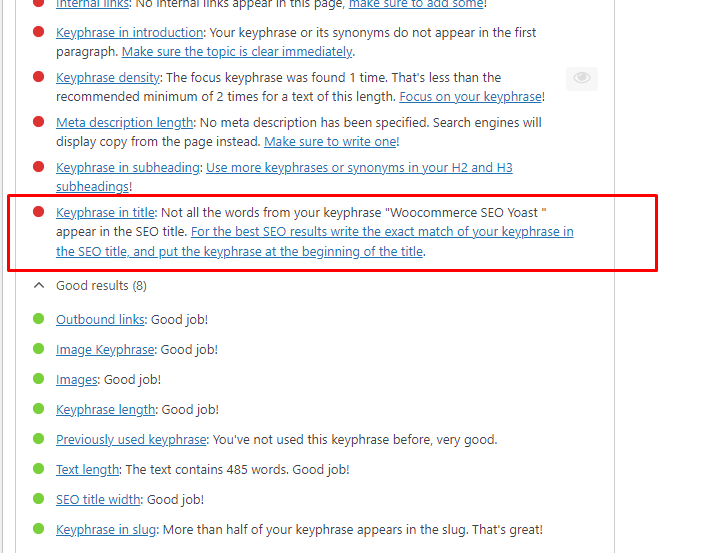 Include Product Description
Product descriptions appear below product titles and help to optimize search engine results.
Product descriptions are an important aspect of an e-commerce store. The product description if done well can provide features and benefits of the product which will influence a potential customer to purchase.
Utilize Meta Descriptions
Meta Description is a short paragraph that displays on the Search Engine Result Page.
You can add product descriptions in Yoast SEO. The character limit here is 160.

Optimize Your Product Slugs
Product slugs are just the individual URLs for each of your products. URL plays a significant role in ranking algorithms. Another most common and important element for your online store SEO ranking is the product URL. Your product URL should contain your focus keyword.
Normal URL – domainname.com/?product=111
WooCommerce SEO URL – domainname.com/product/product-name
URLs are most helpful when they contain keywords for the relevant product.
Yoast SEO provides ratings for the slugs of individual products.

Enable Breadcrumbs for Easy Navigation
Breadcrumbs are navigational tools to help customers get around your store more easily. Mostly it is displayed at the top of the page. It shows you what page you're currently on, and a path of links back to the pages you used to navigate to the current page.
For Example, it displays the product Parent Categories from related subcategories. If you purchase a Laptop on your e-commerce site, a breadcrumb should be
Electronics > Computers & Accessories > Laptops
Your theme may already add breadcrumbs to your product pages. If not, you'll have to edit your theme before activating this in Yoast. It can be done by following below:
In Left Panel Dashboard > Yoast SEO > Search Appearance -> Choose tab Breadcrumbs
Then Scroll Down and then You can Enable or Disable Breadcrumbs.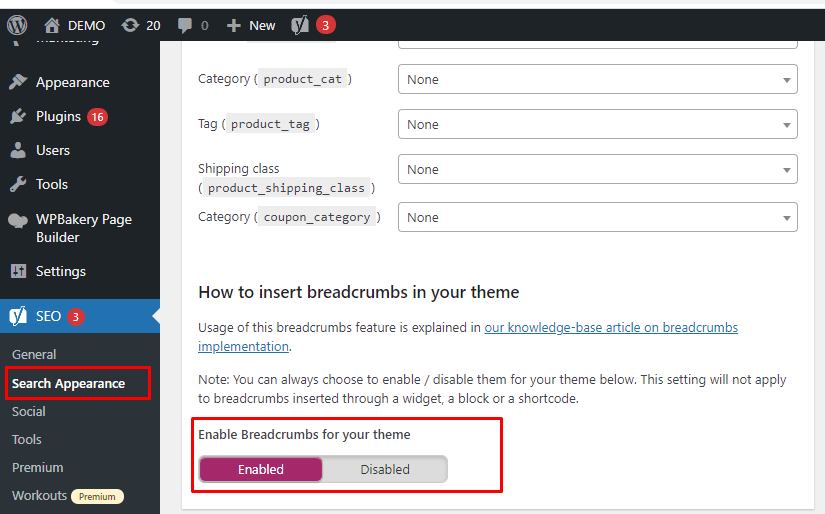 Add "Alt" Text to Images
Alternative (or 'alt') text is displayed on your site when your images can't be seen. Alt text helps search engines properly index images. Including a keyword in your alt text can also help your image rank better, thereby improving the overall SEO of the related page.
You can add alt text to any image when you first upload it, or through your Media Library.
For example, if you select an image in the Media Library, you'll see some of the relevant fields.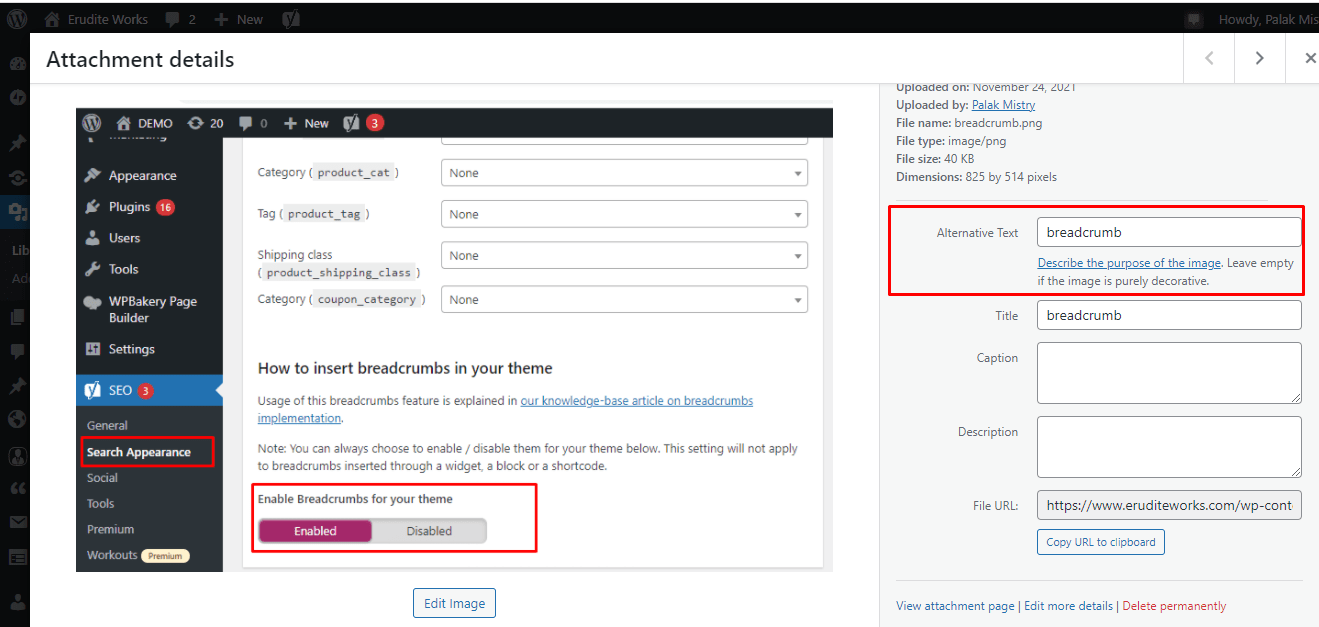 Here, You can add Alt Text to the image.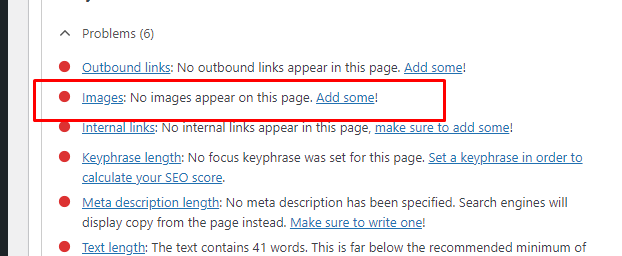 Here, Images are not set. So, You can add images and relevant settings and improve SEO.
Use Categories and Tags
You can add Product Categories and subcategories, Tags based on relevant keyword phrases.
For example, if a customer wants to see your entire collection of Shirts, they'll simply search for "Shirts". In the visitors, the page displays the results relevant shirts.
In Products, You can add Categories. On a single page Product, You can add relevant Product Tags.
Conclusion: There are many ways to improve SEO and get higher rankings on the Search Engine Result Page.
SEO-friendly Themes & Plugins, Site Speed and Performance Optimization, use of Permalinks are just a few options to explore initially.
Click here to learn about WordPress.